Our Mission
We drive results, value, and revenue for clients who are willing to grow and transform.
Our Story
Our company's story centers around a visionary idea that challenges traditional norms. Our founders, veterans of agencies and enterprise organizations, recognized a pervasive issue: the industry's race to the bottom where underpaid and under-experienced staff led critical projects.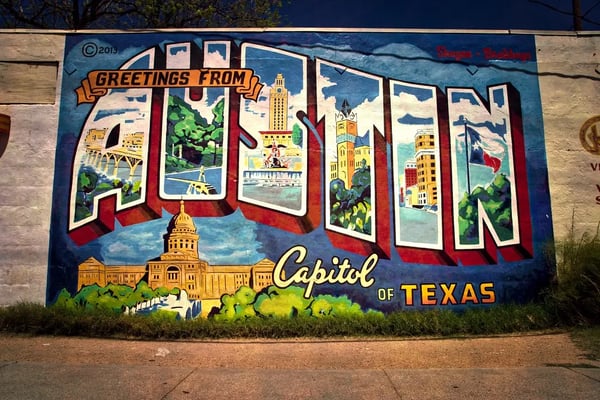 This realization fueled our passion to transform this landscape.
The traditional agency setup is only sometimes transparent about costs and only sometimes keeps the client's best interests at heart. We knew there had to be a better way to prioritize success for our clients rather than just profits for ourselves.
The decision to break free from conventional norms was pivotal. We recognized that technology wasn't just a tool but a vital ingredient for our scalability and impact. With this realization, we were able to merge innovation with strategy, empowering us to lead our clients through the unchartered territories of digital transformation.
As our commitment to client success deepened, we vowed to be an agency whose success was intertwined with that of our clients – no long-term contracts and hidden fees, just mutual dedication to excellence.
We've forged a path from the norm and formed lasting partnerships with organizations who recognize the power of our client-centric philosophy. Our journey so far has clearly shown us that thinking outside the box can lead to amazing results. Looking ahead, we're excited to continue relying on our creative edge and strategic planning to achieve even greater things. We can't wait to create more success stories with you.
Our Partners
At Optimize Consulting, our Partners lead every aspect of strategy and planning.
The Optimize Consulting Difference
At Optimize Consulting, we don't just talk about embracing technology and building for scale - we live it every day. Our team is a well-oiled machine, finely tuned to deliver results with unmatched precision. We've mastered the art of orchestrating projects seamlessly through cutting-edge platforms like Slack, Asana, and HubSpot.
What sets us apart is that our efficiency isn't just a benefit; it's contagious. When you partner with us, you'll quickly find our commitment to excellence spreads throughout your organization. Our structured workflows, timely follow-ups, and unwavering focus on tasks in motion become a part of your company culture, supercharging your team's productivity.
We turn organization into an art form and make your success our top priority
Don't Just Take Our Word for It
"Not only is Optimize Consulting exponentially growing our donor base by thousands of new supporters, but they are acquiring more leads with five, six, and even seven figure annual giving capacities than any of our previous prospecting efforts. "
Sean Themea
Chief of Staff, Young Americans for Liberty
"Since hiring Optimize Consulting, Libertas Institute and the Tuttle Twins have captured thousands of new investors and fully embraced automation to simplify our wealth-screening and donor cultivation process. "
Connor Boyack
President, Libertas Institute and Tuttle Twins Author
"With a small startup team, we leaned on Optimize expertise to make sure that we were setting ourselves up for sales success as we take our company and products to market. The Optimize team is extremely thorough and took the time to make sure they not only understood our vertical, but also made sure that they understood our personalities and sales style to tailor our messaging appropriately. I'm happy to recommend the team at Optimize Consulting"
Cody Sandone
President, Elevated Trading
"Optimize was a great fit for our project. They were responsive and quick and ultimately worked to make sure that our goals were met. When we embarked on a website redesign, we wanted to work with a group that understood our values and vision. We found that partner in Optimize. "
Lindsay Hollandsworth
Communications Director, John William Pope Foundation
Our Approach
Partnering with a digital agency can be daunting. We know, we worked there. And we've learned exactly how not to do it. Our model and our approach prove it.
We create results by listening to our clients, embracing automation and technology, and serving as a true digital marketing partner.
As a Platinum Certified HubSpot partner, our company has invested our own capital into automation, a robust digital toolset, and a commitment to digital innovation.
Our goal is to partner with organizations that share a desire to grow, invest in digital infrastructure, and create powerful results.

Our Work
Explore tales of achievement and transformation as you delve into our case studies. Uncover the challenges our clients conquered, the strategies we employed, and the impactful results we achieved together.
Unlocking the Power of STRONG Signers in Nonprofit Email Marketing
How Optimize Consulting Transformed Libertas Institute's Donor Base
From 500 donors to a thriving force of 5,000+, Libertas Institute's partnership with Optimize...
Revolutionizing Fundraising: Young Americans for Liberty's Success
Young Americans for Liberty (YAL) embarked on a transformative journey with Optimize Consulting to...